It's no secret that analyzing plant performance data is an integral component of any plant operation. This is why Softrol Systems offers a variety of solutions manufactured to examine your plant's performance data. Our most recent system is the Laundry Operation Information System, LOIS for short.
LOIS is an immensely popular product that is utilized in planting operations to improve decision-making and improve profitability. When it comes to managing and analyzing your plant's performance data, there's no system better than LOIS.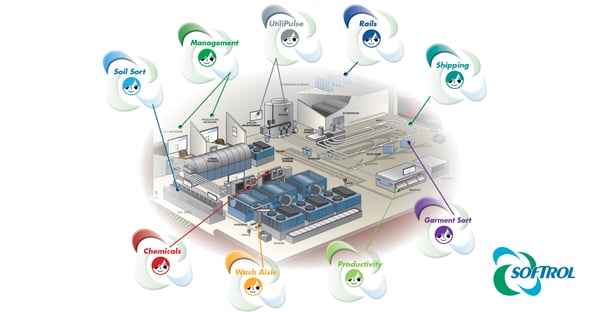 LOIS Features
The LOIS control system allows you to analyze and examine your critical plant performance data at any time and anywhere. Here are a few of the features that the LOIS system has to offer:
Reports real-time and historical data for any Softrol Solution
Includes dashboards and reports that are modifiable to your specific needs
Accessible from smartphones, tablets, and PC browsers
Sends real-time alerts by email or text
And, it's all on a central platform.
LOIS Reports
Reports for any Softrol Solution, including:
Softrol Rail
Wash Aisle
Dryer
Garment Sort
Utility
Productivity
Efficiency Data
LOIS provides powerful and immediate information to aid in maximizing plant efficiency and performance.