Everyone likes to feel productive. It's only human nature to want to give something your all. But how does one measure their productivity without a useful tool?
This is where Softrol Systems comes in with our state-of-the-art productivity solution, the PulseNet Productivity System (PPS). Our PPS solution has been proven to increase a plant's efficiency and productivity, while providing crucial reporting data to assist with laundry and labor management.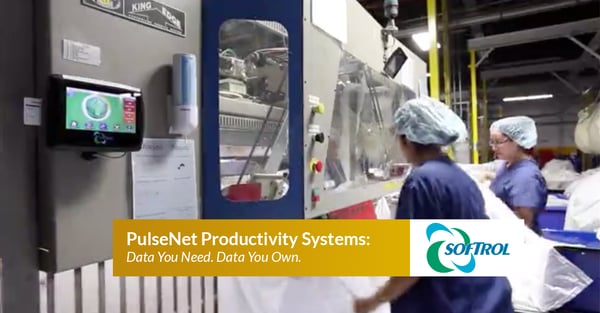 Accurate and trustworthy data and statistics are key to productivity tracking. PPS provides an in-depth examination of your plant's efficiency as it measures, monitors, and helps to manage workers and your production equipment. The result is reduced costs and less wasted time.
Unlike other solutions, Softrol's PPS provides full data ownership with no monthly fees. The data that our solutions gather is also received in real-time for immediate feedback.
The productivity solutions that Softrol Systems provides gives real-time data that measures a plant's operator work, machine utilization, and even plant throughput. This gives your managers the chance to recognize bottlenecks or equipment issues, sooner rather than later.
Softrol's LOIS, Laundry Operation Information System, provides dashboards for today's production information at a glance. With "drill down" capability for date ranges, more extensive reports can be viewed for comparisons of past production performance.
Softrol Systems offers a wide range of solutions for any plant size that is easily expandable for your needs. Contact us today to learn how Softrol could improve your plant today.