Softrol takes pride in providing stable laundry solutions for healthcare laundry facilities across the United States. As businesses adapt to new working conditions and the demand for essential services rises, we're standing by to help your facility operate at full capacity.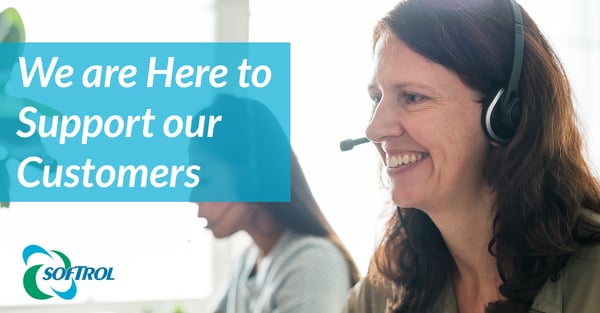 Laundry facilities are essential service providers that need to remain open to support our nation's production workers and medical staff. We understand your need to avoid disruptions in service and keep your facility in top condition.
If you experience any difficulties with your Softrol equipment or Total Plant Management software, please reach out to us through one of the following methods, and a representative will be in touch as quickly as possible.
Support phone line: (877) 241-7679
Support email: support@softrol.com
Online Support Requests: Found on our Website
Spare and replacement parts: 1 (888) 763-8765 ext. 122
Many of our clients may face a simultaneous increase of demand and reduction of staff. Softrol offers a variety of ways to reduce your facility's overhead and create a low-contact soil sort and monorail systems that protects the safety of your employees.
Our material handling solutions include Softrol Rail, a soil rail and/or clean rail storage and delivery system, designed specifically for your facility. We offer a state-of-the-art solution for every application. Softrol Rail will increase the speed of your operation, open up floor space, reduce costs and improve employee safety.
Softrol also offers wash aisle automation and chemical injection solutions that can improve your facility's garment sanitation procedures. Our Chemical Catalyst Systems meet a broad spectrum of chemical dispensing needs and can be customized to your facility.
Your facility may face unique challenges during this difficult time. Let us know how Softrol can help your business, and we'll be there to support you, your customers, and your staff.