Join us for The Clean Show 2022 presented by Texcare July 30-August 2 in Atlanta. Learn more and register here.
The Total Plant Management system from Softrol is designed to focus on helping plant operators with finding efficiencies and maximum performance. One of the ways this is done is with the UtiliPulse System, a plant and utility monitoring package managers can use to track information in real-time.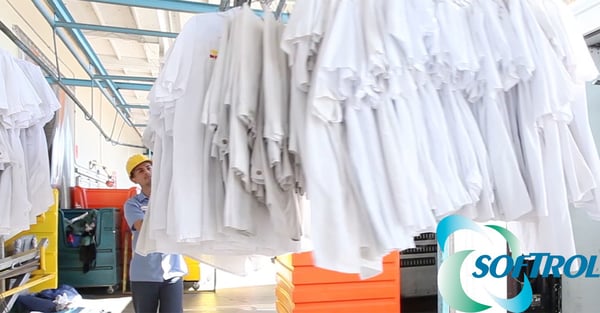 UtiliPulse Overview
The UtiliPulse system gives plant operators a vast selection of information that can be tracked and reported. This allows managers to lower utility costs and improve overall plant performance. Resources that can be monitored include consumption levels for water, electrical, and gas or fuel oil. In addition, it tracks the amount of wastewater discharged, the gas temperature of boiler stacks, and meters for individual washers and dryers. They can also get the inlet and outlet temperatures for both sides of a wastewater heat reclaimer.
Other Features
In addition to the detailed tracking features, UtiliPulse from Softrol also offers historical reporting services. Operators also have the ability to receive email alerts detailing issues related to production and utility metrics. The system runs using included monitoring hardware, which works with any customer-supplied meters. The hardware allows for a dashboard that contains all relevant information needed on one screen. This dashboard can be viewed on any device.

Softrol's UtiliPulse system is designed to help plant operators receive comprehensive reporting and necessary information. Contact us to learn more about how it can help your business.