In today's day and age, technology dictates how we conduct our business in any industry. Advanced technology improves accuracy while speeding up process efficiency. The Softrol Systems Catalyst System brings a high-level solution to the chemical injection process.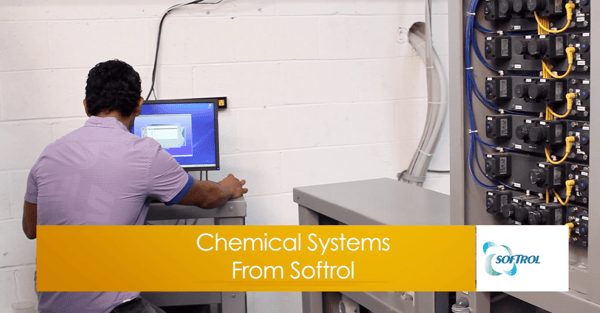 Types Of Chemical Systems
Softrol offers a variety of chemical systems, each with its own benefits and features. Variations include chemical injection for either open pocket washers or tunnel washers. Some offer the ability of a redundant system, allowing one unit to handle the entire wash aisle, while the other is out of service. Each of these solutions is tailored for a wide range of applications.
Catalyst Family Features
A system is only as strong as the features it has to offer. Softrol's Catalyst Family provides superior features such as:
Accurate flow metering for All Viscosity
Metered volume and verified flush injection
Superior precision and accuracy
High-speed injection times
Redundant system operation
Catalyst Family Control Benefits
Our Catalyst Family provides a variety of control benefits that include:
Real-time washroom monitoring
"No-Chemical" flow detection and alarming
Programmable watchdogs
Lead weight tracking
Catalyst network management reporting
These features and benefits are designed to improve operations, increase productivity and improve efficiency.