Today, more and more plant operations are utilizing advanced technology to increase productivity and efficiency while minimizing wasted time and human resources. Softrol Systems provides a variety of solutions to do just that. PulseNet Virtual Rail Module (PVRM) is a software and hardware solution that can be added to your manual rail system to deliver real-time information that results in better processing control.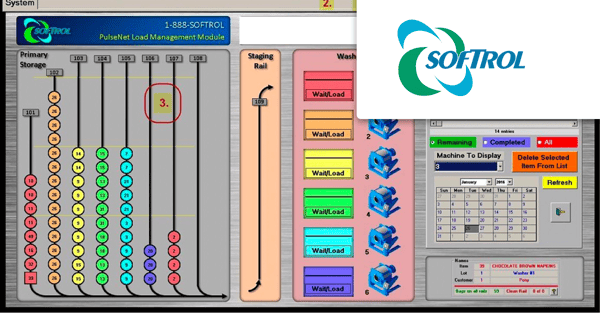 PVRM Virtual Rail Features And Benefits
Like all of our industry-leading solutions, the PVRM virtual railing system comes with an assortment of features and benefits. Some of them include:
Lift lockout for incorrect weight
Electronic capture of soil slings
Ensured accurate sling weights and reduced wash loads per day
Real-time information on item, lot, and weight in storage
Web-based reporting with access to production from anywhere with an internet connection
Electronic data feeds for corporate level reporting
Reports that provide soil weight history for production and service planning and management
PVRM turns your unstructured manual rail into an inteligent system that aids with process control management.