Everyone knows that productivity is absolutely vital when it comes to planting operations and management. This is why Softrol Systems has developed and manufactured a state-of-the-art productivity system. Our PulseNet Productivity Systems, PPS for short, is a best-in-class system that is devoted to improving the efficiency and productivity of your plant.

The PPS has been designed to measure, monitor, and manage workers in order to reduce labor costs and wasted human resources. PPS uses Softrol's touchscreen SmartStations to gain real-time information and data on operations such as operator work, machine use, and even plant throughput.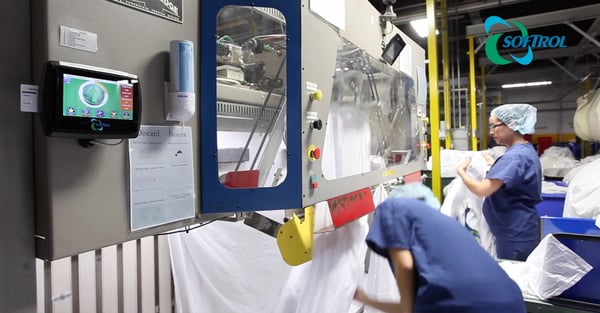 PPS Features
Like all of our systems, the PPS includes various features that make it stand out as an industry-leading productivity system. Some of these prominent features include:
Measures real-time data on all plant operations

Measured time is labeled as either productive or non-productive

Collects Data for automatically or manually measured tasks

Helps you know your real-time production rate

Monitors employee workday as well as employee work history

Provides supervisors and operators with production floor performance information
A carefully designed system, the PulseNet Productivity System includes a whole lot more than this. In order to truly measure the productivity of your planting operations, there's no system better than the PPS.
PPS Benefits
Each of Softrol Systems' solutions provides an assortment of benefits, and the PPS is no different. It has been directly proven that the PPS system has increased the efficiency of every plant while minimizing labor costs and wasted human resources.
Provided reports about labor and cost to improve proficiency

Graphical reports labor, poundage, production, and cost center performance

Expanded sight over numerous sites

Complete planning and scheduling of production

Generated email alerts only when specific goals are not met
With the number of benefits that the PPS provides for your plant, it would be a mistake to miss out on this ultramodern system.
Conclusion
Softrol Systems prides itself on manufacturing and delivering high-quality systems for our consumer base. The PulseNet Productivity System is no different. With its abundance of features and countless benefits, the PPS is an absolute necessity for any plant.