Plant management is of the utmost importance to day-to-day operations. With Softrol Systems' sophisticated management information solutions, you'll have a single entry point to give you advanced information about your plant's operation.
Data is gathered from multiple production points so that decisions can be made quickly, which puts you in charge of determining the labor, equipment or goods flow adjustments required to meet the daily production requirements.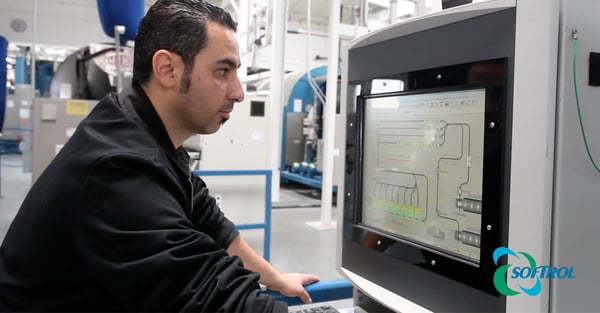 Features Of Softrol's Management And Information Systems
As with any of our systems or solutions, there are a wide variety of features that our management and information systems have to offer. These features include but are not limited to:
Multi-site capability
Historical reporting
Real-time analysis
Real-time graphical status
Business Intelligence
Our systems also provide advanced wash aisle monitoring as well as daily requirement planning. These capabilities allow you to track your plant's progress and operations day-to-day visually.
Benefits Of Softrol's Management And Information Systems
You would be using our systems if you weren't getting anything out of it. That's why we pride ourselves on manufacturing systems that include a variety of benefits for your plant operations.
Faster issue identification
Expanded levels of information for both operators and plant management
Visibilities to the day's production targets
Real-time monitoring
Better plan scheduling of people and machinery
Monitor multiple plant locations
We strive to provide best-in-class solutions that will make your plant operations smooth and efficient. When it comes to having state-of-the-art management and information systems, there's no better place to go than Softrol Systems.
Conclusion
When it comes to plant management, efficiency is the most important component. Softrol Systems' ultramodern management and information solutions are specifically designed to monitor your plant's efficiency to support your decision-making processes.