Softrol's Catalyst Dual Inject system adds precision and efficiency to your wash aisle. The Dual Inject system is specifically manufactured for high volume, heavy soil processing, acting as two Catalyst Classic systems in one.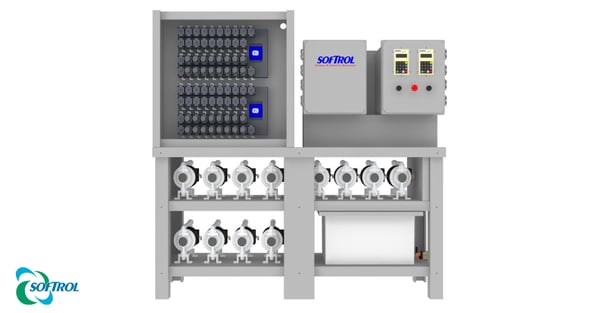 Catalyst Classic & Dual Inject System Features
Like the Catalyst Classic, the Catalyst Dual Inject system includes features, such as:
Accurate Flow Metering for All Viscosity
Metered Volume and Verified Flush Injection
Superior Precision & Accuracy
High-speed Injection Times
Real-Time Washroom Monitoring
Load Weight Tracking
Chemical Flow Detection & Programmable Watchdogs
This wide range of features only scratches the surface of everything the catalyst dual inject system is capable of.
Catalyst Dual Inject System
Catalyst Dual Inject also includes:
Acts as Two (2) Catalyst Classics
Delivers Chemicals to Two (2) Machines Simultaneously
Redundant System Operation
Additional Pumps are Not Required for this Redundant Injection Capability