Softrol's Total Plant Management Program consists of several management information systems. The goal of these systems is to achieve maximum productivity, efficiency, and higher performance. Total Plant Management is quite sophisticated, offering actionable data in both real-time and historical.
Softrol designs Total Plant Management software as a single-entry point to give advanced information about your plant's function and performance. This system gathers data from several aspects of production within the plant. This makes management decision making quicker and more efficient, and real-time feedback offers the advantage of instant reports.
These systems also put you in charge of controlling the labor, goods flow, equipment, and other adjustments that are necessary to meet the daily production requirement.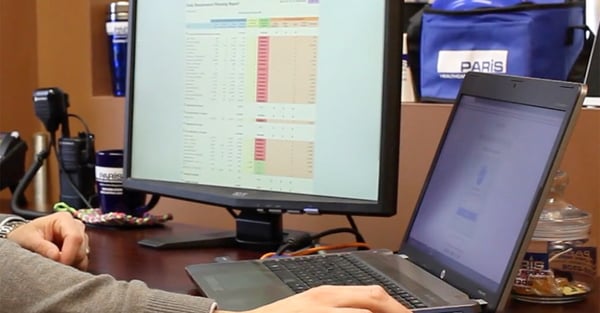 With our management and information systems, you can expect:
Historical reporting- Gone are the days where you would have to search through endless information to find reports from the past on your plant.
Daily requirement planning- Real-time insight into daily targets and helps to plan for each day.
Business intelligence - Better plan scheduling of both manual labor and machinery.
Multi-Site Capability- Monitor multiple plant locations.
Real-time analysis- Monitor 'today's' production by looking at interaction with the whole process.
Some of the important tools that we provide include:
Advanced Wash Aisle – Real time and historical data for wash aisle equipment and chemical injection.
Productivity Monitoring – Employee productivity is tracked and compared against your standard.
Daily Requirement Planning – Alerting you of potential production shortages.
Utility Monitoring- A graphical display of utility usage with reporting.
Shipping and Tracking – Track bulk or individual items through your processes, into the stockroom and beyond.
Rail System and Garment Sort - Tracking and reports on linens and garments through the system.
With these and more customized systems from Softrol, plant management becomes so much easier. Information is readily available in analysis and report form. These specialized systems are indeed a plant manager's dream.
Softrol Systems offers a range of solutions for every size plant that is easily expandable according to your needs. Contact us to learn more about how Softrol Management and Information systems could improve your plant today.