No matter the size of your business, technology has evolved how it operates. Processes that were once thought of as burdensome are now faster and more efficient. Softrol has continued its tradition of offering efficiency for plant managers with the Catalyst family of chemical systems. These systems use flow meter-based injection technology to provide volumetric injection and water flush verification. In addition, with notification alarms for delivery failures and real-time washroom operation reports, the Catalyst system offers unparalleled delivery.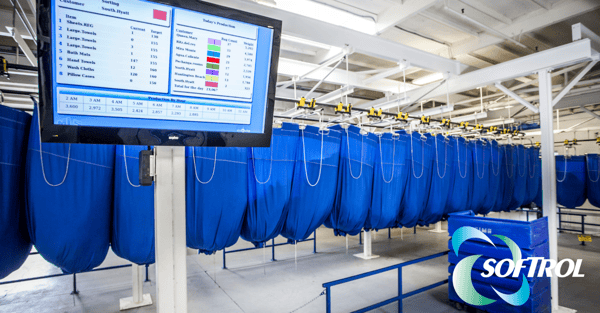 The Role of Redundancy
One of the biggest features of Softrol's Catalyst system is full redundancy. What this means is that when you operate with two Catalyst units servicing a bank of washers, a single Catalyst unit can provide chemicals to all washers while the 2nd Catalyst is being serviced. Otherwise, each unit will work within a range of machines to ensure the equal utilization of equipment. By doing this, you are able to minimize queue time and have a safety net with automatic backup.
Management Information Tools
Softrol's Catalyst system comes loaded with multiple tools that are designed to provide you with the information you need. Each system has the PulseNet Chemical Injection Module (PCIM) software package already installed. This system gives you features such as remote programming of injection formulas, system monitoring, and multiple data points for reporting. There are additional options that offer expanded plant management. A Real-Time Display Package gives you current and historical data for a wash aisle, and our Advanced Reporting Package provides web-based reporting from anywhere in the organization.
Additional Catalyst Features
There are many other features included in the Catalyst system. These include the ability to connect with any type of machine control, flow rate control that meets your system requirements, and properly flow metered chemical injections. They also have simple calibration procedures and a modular design which makes troubleshooting and repair an easy process. In addition, the systems are made from corrosion-resistant materials such as PVC, Kynar, and Teflon, meaning they are built to last.

Softrol's Catalyst system allows you to get advanced information on your plant operations, and have systems that deliver chemicals if a unit is out. Contact us to get more information on how it can help your plant.