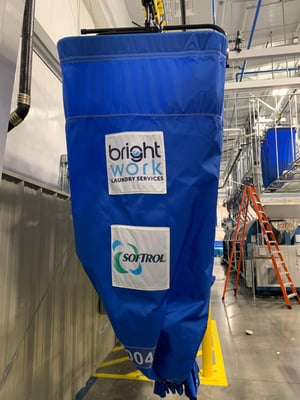 Owned and operated by Brittain Resorts and Hotels, Brightwork Laundry Services supports eleven key properties.
Kris Kuball, (VP of Operations - Brittain Resorts & Hotels), Jerome Orr (GM - Brightwork Laundry Services), and Barry Speizman (TLC Tri-State) collaborated to create one of North America's finest independent laundry facilities.
Operations began on May 11, 2020 in a brand new 25,000 square foot facility. The design concept utilizes automation for reduced labor and efficient processing, with the ability to produce up to 13-mil. pounds per year. Efficiency of the new laundry is enhanced by Softrol Rail, which automates the soil sort, soil storage and wash aisle delivery processes.
Soiled linen is brought in via carts to a high-speed cart dumper provided by Softrol Systems. Linens are then transported by conveyors to the soil sort deck where they are sorted directly into slings that automatically weigh to 140-lb. batches. The Softrol Rail material handling system automatically accepts slings of soiled linen from the automated sort system and transfers the slings to buffer rails for storage.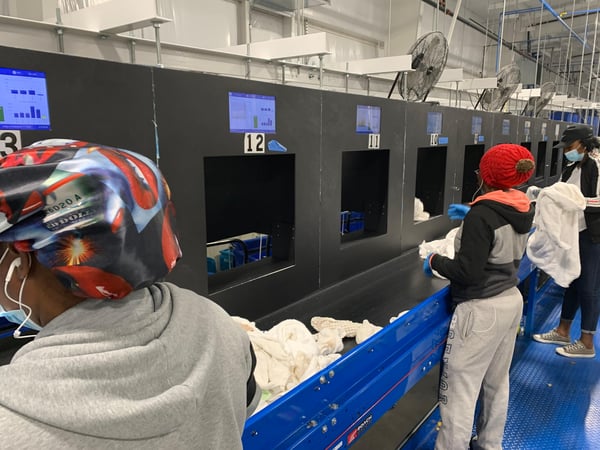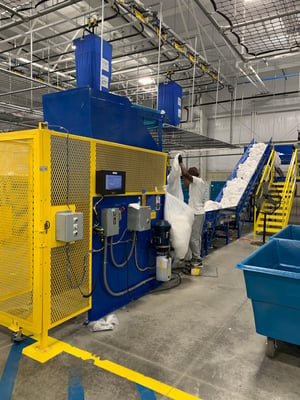 Softrol Rail utilizes and deploys a networked and distributed control system incorporating modular components. Softrol's LOIS Rail software, with Pan and Zoom technology, provides real-time visualization of the Brightwork rail system, to scale. The operator is able to Pan-over and Zoom-in to individual rail system components to view item-specific data, I/O status and even to identify replacement parts and to generate an automatic parts quotation request. LOIS Rail also includes important features to track System Health and Preventative Maintenance.
Softrol Rail interfaces seamlessly with the continuous batch washer via Milnor DataFusion for automatic sequencing and loading of slings. Customer/load data is also transferred for automatic wash formula entry and load tracking.
Also included in this high-tech laundry design are a Milnor CBW PulseFlow tunnel system and Chicago Dryer flatwork finishing systems.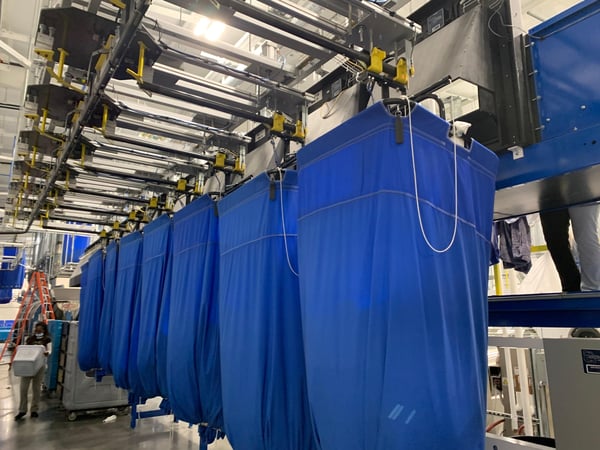 We thank all involved at Brittain Resorts & Hotels, Brightwork Laundry Services and TLC Tri-State for allowing us to be a part of this very successful project.