Our Laundry Operation Information System, or LOIS, has been helping our clients maintain their facilities since 2015. Monitor your productivity and find ways to improve efficiency with Softrol's all-in-one data management solution.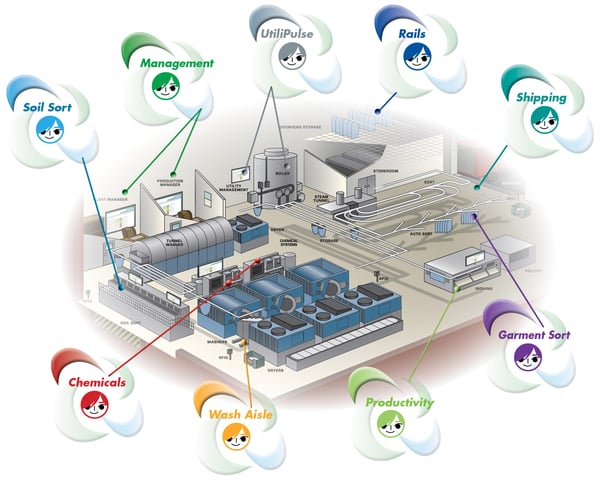 LOIS is compatible with all of Softrol's plant management solutions and accessible on multiple digital platforms. Get up-to-date reports on station activity, inventory availability, and utility usage right from your computer or phone.
LOIS has a unique dashboard for every Softrol product line, so it's easy to find the information you're looking for. You can also view reports from multiple plants without changing accounts; keep your data in one place, and compare productivity across all of your facilities.
With LOIS, you'll know what's going on at your facilities at all times. Every report contains current information about critical plant functions and station productivity. From dropped bags to dryer turn time, you can watch your facility run from anywhere in the world.
LOIS can also send real-time alerts to your email when certain parameters are met. Know as soon as you run low on a chemical product, reach a productivity threshold, or hit a designated meter reading. Then, log into the LOIS dashboard to view a complete report.
Your LOIS dashboard is unique to your company, and we'll design a custom landing page to match. You can also customize the user interface to display exactly the information you're looking for.
The LOIS app works seamlessly with your existing Softrol solutions. Contact us to learn more about increasing your plant's efficiency today.