For over 25 years, Softrol has been a force of invention and innovation in the laundry industry. Our unique solutions save time, reduce costs, and simplify laundry operation and management.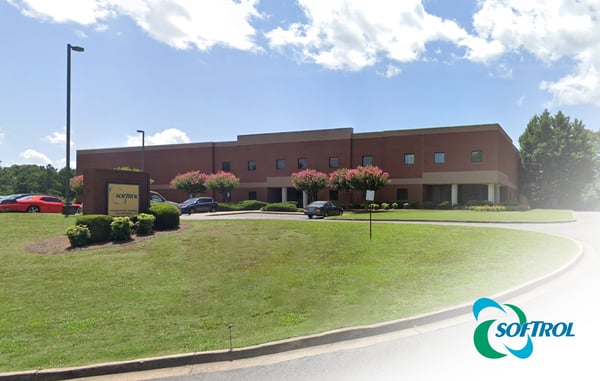 Softrol entered the laundry market in 1987 with our groundbreaking wash aisle automation system. Our flagship offerings included MicroPulse controls for washers and dryers, ChemPulse injection systems for safe and efficient delivery, and PulseNet management software to tie it all together. We partnered with Washex and Challenge in 1990 to help manufacture Softrol-exclusive controls and solutions.
Just before the new millennium, we finished the development of our first automated garment sorting systems. Softrol was able to offer both fully automated systems and semi-automatic solutions for industrial facilities. With increased efficiency and reduced labor costs, our clients' businesses started to boom.
Softrol moved into a new facility in 2007. Four years later, the results of our new expansion were obvious as we introduced the first automated rail systems. Overhead rails gave us the ability to eliminate laundry carts, reduce operator costs, and design fully-automated facilities for our clients. Rail systems have since become an integral part of new Softrol solutions and designs.
With automated wash aisles, sortation systems, and garment transport, the only thing left was a digital system to tie it all together. In 2015, Softrol introduced the Laundry Operation Information System, or LOIS. This system lets our clients access plant data and receive real-time alerts on any device. The ability to monitor critical plant functions has made laundry management easier than ever before.
From our 500th successful installation to our future 5,000th, Softrol takes pride in every solution we create. Get in touch with us to discuss a unique solution for your facility.