Laundry operations that serve the hospitality industry are starting to get busy. Between sorting, cleaning, and delivering clean linen, it can be hard to achieve maximum efficiency without reliable and stable solutions.
Softrol is an industry dedicated partner with designs built to ensure smooth running laundries. Softrol has developed state-of-the-art technology to help laundry operations better serve the hospitality industry.
With a combination of solutions from Softrol, you will quickly take your operation to the next level.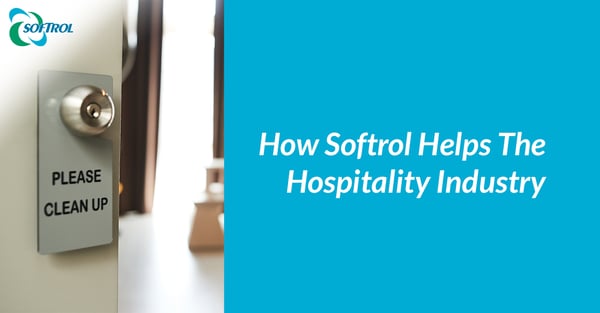 One of the most significant benefits of Softrol's solutions to laundry operation is access to Softrol's PulseNet Productivity Systems or PPS. This system is the perfect tool to help you manage your plant effectively.
Not only does it measure and monitor, but it can also be used to manage people to reduce labor costs and to improve productivity. PPS also gives you data ownership such that there are no monthly storage and analysis fees.
The system also offers real-time feedback and reports that are available to management staff and equipment. With such information, you will be able to determine the correct adjustments for efficient running. Furthermore, you will be able to identify problems faster.
Because speed and accuracy are critical to the operation, Softrol offers the laundry industry customized monorail systems unlike any other. These advanced systems work to automate soiled and clean linen handling.
The hardware is designed to fit your facility and deliver your production needs. Furthermore, these systems can be expanded if the need arises. The hardware includes Melonited rail, which offers smooth running and quiet operation for decades.
Some of the benefits you will get to enjoy from our PPS and Rail solutions include:
PPS provides real-time feedback at the operator station that gives a "push" to productivity
Better determination of labor or equipment adjustment requirements for efficient productivity
Monitor the status of production pace to the requirements plan, employee work day, employee efficiency and equipment history
Collect data for automatically or manually measured tasks
Free up floor space and reduce labor requirements with Softrol Rail
Reliable industrial structures matched with state-of-the-art control excellence
Built to your specific needs, Softrol Rail is easily expandable to match your growth
Softrol design features provide low total cost of ownership
The combination of PPS and Softrol Rail allows for the best use of our Daily Requirements Planning solution (DRP)
Finally, these systems come with support programs for inspections, maintenance, onsite service, and remote assistance.
Contact us to learn more about how Softrol could help improve your laundry operation, today.