Wouldn't it be nice to have real-time data in the palm of your hand? Wouldn't it be even better to have the capability of accessing that data from anywhere?
Even better, it would be useful to be able to monitor different plants from the same location; accessing reports and various types of data while being able to conduct an analysis on performance.
Imagine being able to access your plant's performance from the touch of a button at any time and from any place. Sounds convenient right? Well, Softrol has made it possible through our Laundry Operation Information System or LOIS.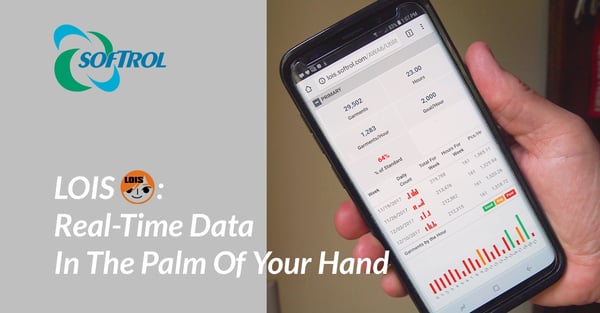 This system, like any other Softrol product, has a modern look and feel making total plant management easier. The system has a dashboard for each Softrol solution, so all your data is available quickly.
It is through this innovation that you can view product information and reports from any place and at any time. With a little tweaking of the settings, you can add text and/or email alerts for real-time information. The daily or weekly alerts sent to your email address and texts make plant management much more manageable. You can also get productivity reports quickly.
If you want to monitor the performance and efficiency of your plant, LOIS will let you do that. Data analysis becomes simpler to conduct, and the results are readily available. Furthermore, you will be able to monitor multiple sites from the same user account as the system is not limited to a single plant.
Compatibility is where Softrol takes the cake. Consider what you always have on you or what can be easily found around you. You bring a small computer with you everywhere you go in the form of a smartphone or tablet. This information is easily accessible from a smartphone, PC, and tablets through any browser as well.
If you already have other Softrol solutions and operations within your plant, LOIS makes the data easily accessible.
Softrol Systems offers a range of solutions for every size plant that is easily expandable according to your needs. Contact us to learn more about how LOIS could improve your plant today.