Since 1987, Softrol has offered innovative solutions dedicated to helping the textile services industry. In the case of Faultless Linen, a healthcare linen provider in Missouri, they were looking for a way to maximize worker efficiency quickly while getting the biggest return on their investment possible. Here is how Softrol helped.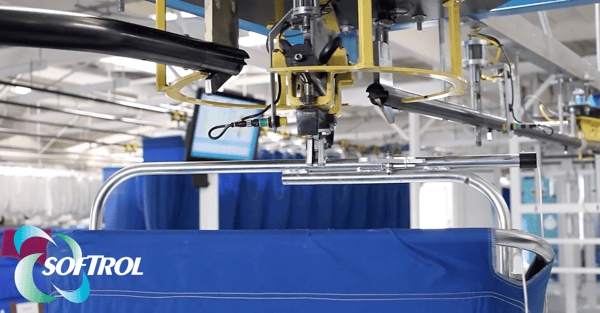 Background
Faultless Linen, now ImageFirst, made significant investments in building a new plant with brand new equipment. When the plant was built, it was staffed with new employees; however, the skill levels of each of these staffers were unknown. The primary goal with the new plant was to rapidly maximize its efficiency. Softrol proposed adding a PulseNet Production System (PPS) system which offered real-time monitoring of output and employee efficiency on all pieces of equipment. Faultless used this PPS system to fine-tune previously established labor standards.
How Softrol Got Results
By adding the PulseNet Production System, Pounds Per Operator Hour (PPOH) at Faultless Linen had a 35% increase in the first four months of operation. From a reporting standpoint, employees entered a smart card into the PPS module, giving supervisors the ability to monitor workers in real-time. Using a large screen "Message Center", both employees and supervisors can easily get an overview of performance. Management had access to information detailing which equipment wasn't working, was below standard, or causing a bottleneck. This gave plant operators the chance to make adjustments without waiting for an end-of-the-day report.

In addition, the PPS system produced daily production and worker performance reports automatically. This prevents production supervisors from having to do this on a daily basis. Plus, managers had the ability to access PPS reporting from their office computers. When the system was installed, regional Manager Tim Higdon said of Softrol's PPS system: "The PPS System has been a great tool in the dramatic increase in our PPOH from 90 to 140. I'm a big fan of the system and Softrol's support has been excellent!"

Softrol offers a variety of solutions that have helped companies of various sizes. We have the equipment and the knowledge to meet the needs of your operation. Contact us to get more information on how we can help your business.