Since 1946, Vogue Linen Supply, a family-owned and operated commercial laundry in Elko, NV, has provided uniform rental, towel supply, and mat service to Nevada and the surrounding area. Jim Meeks, President, and Seana Davis, Vice-President are the Co-Owners.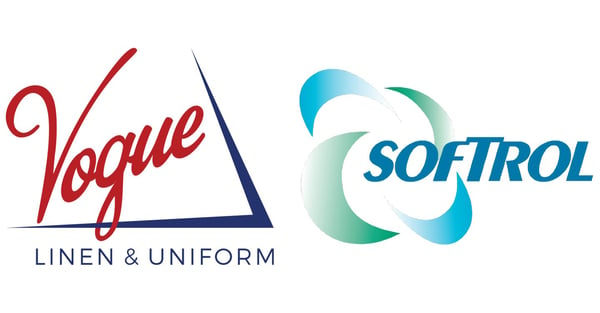 Vogue is an important contributor to the local economy and a large supporter of the community. Vogue is also a proud member of the CSC Network, a laundry industry organization established to support independent laundries in North America.
How Softrol Helped
In 2021, with an expanding rental market, mostly due to the mining industry, Vogue Linen reached out to Softrol Systems to replace their antiquated garment sortation system. Requirements included the need for a cost-effective solution that provides full automation and improved operational efficiency while fitting into the available floor space.

Softrol's semi-automated garment sortation solution was selected, which provides up to 1200-garments processed per hour with 1 or 2 operators, depending upon demand, and is easily expandable for future growth. This floor-supported Softrol Sort system operates through the use of RFID tags and standard hangers. It fits nicely within the 6000-sq. ft. storage area that was cleared-out to accommodate the new advancement. Processing with standard hangers and no mother hooks saves considerable floor space and significantly reduces the initial system cost and long-term maintenance expenses.

We are very proud to serve the folks at Vogue Linen and we appreciate the opportunity to provide them with the very best sortation solution.

Please contact us for more details about any of our material handling products. www.Softrol.com
Join us for The Clean Show 2022 presented by Texcare July 30-August 2 in Atlanta. Learn more and register here.