Join us for The Clean Show 2022 presented by Texcare July 30-August 2 in Atlanta. Learn more and register here.
Since 1987, Softrol has offered innovative solutions dedicated to helping the textile services industry. Wildman Services, located in Warsaw, IN, saw rapid growth in their uniform rental business and needed an automation system to adapt to the increasing demands. Here is how Softrol's technology was able to help.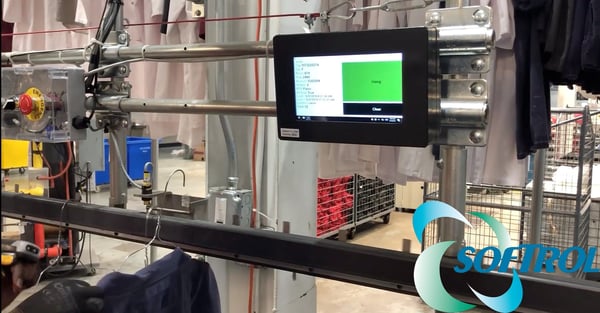 Background
Wildman Services looked to proactively include automated sorting for their business but had limited floor space to work with. The facility had a sorting volume of fewer than 5,000 units per day and used four to five operators for sorting. The primary goal for the company was to find a low-cost, high-quality system that would provide payback from its investment within two years, while also being flexible enough to allow for potential expansion in the future.
How Softrol Helped
By installing a flexible system in the facility, Softrol reduced the need for mother hooks. The system also incorporated a "hybrid" method, where powered rails were used as needed while less expensive slick rails were used as the primary option for garment storage. The autosortation provided additional benefits, such as sorting with no errors, high-level production reporting, and automatic tracking. With fewer operators needed, Wildman achieved a two-year payback on their investment just through labor savings.
Opportunities Through Expansion
As the business expanded, Wildman was looking to update their systems to keep up with increased demand. They wanted to triple the capacity of their facility from 5,0000 units per day to 15,000, expanding the current system while still being cautious of the space available. With the SoftSort Autosortation System, Softrol was able to expand the slick rails that were used for storage and install additional automatic conveyors to achieve the 15,000 unit request. The system was installed in one weekend with no production loss, and payback was again met within two years. Josh Wildman, President of Wildman Uniform, said "We were committed to maintaining and extending all of the benefits of our original system: accuracy, efficiency, information management, reduced shortages, lower garment costs, and all accomplished with so few employees."

Softrol offers a variety of solutions that have helped companies of various sizes. We have the equipment and the knowledge to meet the needs of your operation. Contact us to get more information on how we can help your business.